Meredith Baldwin Weddle (1939-2018)
Alumna, former Board member, Community Concert chair, creative force behind our Financial Aid program and longtime supporter of arts education and the Steffi Nossen Dance Foundation mission.
Meredith Baldwin Weddle grew up in Scarsdale, NY. At a very young age she started taking Modern dance classes at Steffi Nossen School of Dance, becoming a Company dancer and eventually graduating in 1957. Meredith received a dance scholarship from the Steffi Nossen Dance Foundation (Dance in Education Fund) to attend Wellesley College where she majored in political science and received the award as the outstanding astronomy student. She was in awe to be in a place where women's intelligence was so valued and where women were encouraged to achieve.
After marrying her college sweetheart, Stephen Weddle, working at IBM's Watson Scientific Computing Lab, writing for the Department of Astronomy for Columbia and living in Nigeria for two years to teach, her and Stephen settled in Chappaqua where Meredith eventually founded and opened the Woodland School. At age 43, Meredith returned to graduate school to study History at Yale University, she received her Ph.D in 1993. She taught history at Yale University, SUNY Purchase and wrote a book, Walking the Way of Peace in 2001.
While raising a family and perusing higher education and lifelong goals Meredith was always devoted to dance education and the Steffi Nossen Dance Foundation and its mission, sitting on our Board of Directors, acting as Chair of our Community Concerts and helping in the creation of our Financial Aid Program. Meredith has helped us spread the love of dance all over Westchester County and now it's our time to spread our love for her by honoring her at our 82nd Anniversary Gala.
Steffi Nossen Dance Company – Choreography by
Michiyaya
Laurie DeVito
Amy Marshall
Master Class II – Choreography by Annie Doss
Master Class I – Choreography by Jessica DiMauro Marks
Junior Master Class – Choreography by Annie Doss
Dance Theater Group – Choreography by Alexandra Williamson
About The Artists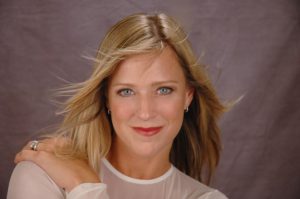 Amy Marshall spent her career in the companies of Paul Taylor and David Parsons, H. T. Chen and Dancers, Cortez and Company and many more. After a decade of performing professionally, Ms. Marshall established the Amy Marshall Dance Company in 2000. Her motivation to test the physical boundaries of dance through her work established the unique character of her choreography. Trained at Goucher College with a double major in Dance and Theater, Ms. Marshall has become a renowned choreographer in her own right. Her repertoire has been set on professional companies and universities across the nation.
MICHIYAYA Dance is a femme-identifying contemporary dance theater company, co-founded by Anya Clarke and Mitsuko Verdery. Clarke and Verdery are an award-winning, multimedia duo from New York City that synthesize dance and visual art. Their work has been featured by: Yale University, Vice i-D, Brooklyn Museum, THINX, Andy Warhol Museum, Baruch Performing Arts Center, and more. MICHIYAYA Dance has received recognition from the Foundation for Contemporary Arts, Lower Manhattan Cultural Council, Opportunity Fund, and the International REVERBdance Festival. MICHIYAYA Dance also offers educational public initiatives nurturing voices and creativity to youth and adults of all backgrounds including classes, workshops, open rehearsals, and choreographic opportunities. Clarke and Verdery have taught at American College Dance Association, Montclair State University, Earl Mosley's Diversity of Dance, Gibney, Peridance Capezio Center, and more. They are currently creating their newest work /wē/, premiering April 25 – 28, 2019 at the 14th Street Y as a part of their 2018-2019 LABA Season.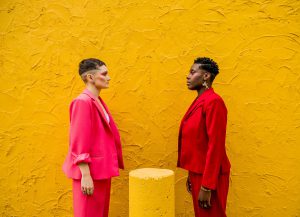 Anya Clarke Bio
Born and raised in Brooklyn, Anya Clarke is a practicing choreographer and dance artist. She received her BFA in Dance from Long Island University where she choreographed for the American College Dance Association. She won 1st prize for her Choreographic Excellence in the 11th International REVERBDance Festival. As a versatile dance artist, Anya has worked with choreographers such as: Matthew Rushing, Sidra Bell, slowdanger, Earl Mosley, Clifton Brown, Holly Blakey, and many more. Anya has shown her work at Manhattan Movement Arts Center, Brooklyn Museum, Gibney, The Gelsey Kirkland Theater, Center for Performance Research and more. Anya is currently a Guest Teacher and Junior Board Member at Earl Mosley's Diversity of Dance. She uses her performance and choreographic experience to cultivate raw and visceral MICHIYAYA movement.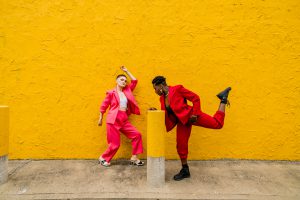 Mitsuko Verdery Bio
Mitsuko Verdery is a New York bred performance, dance and visual artist. She received her BFA in Visual Art from Carnegie Mellon University along with a completion of the Independent Study program at the Alvin Ailey Dance School. Mitsuko has connected her training in visual art and dance to create her own movement-based performance art in the forms of performance, video and photography work. She has shown her visual and performance work at the Brooklyn Museum, Miller Gallery, BRIC Arts Media Gallery, the Heath Gallery, among others. Mitsuko has worked with choreographers such as: Ronald K. Brown, Jacquyln Buglisi, Francesca Harper, Sidra Bell, Robert Moses, Earl Mosley, Alex Ketley and Alessio Silvestrin. Mitsuko incorporates her visual and conceptual stories to create MICHIYAYA dialogues.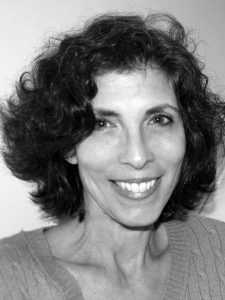 Laurie De Vito was a founding director in 1984 of Dance Space Inc. which became DNA and is where Gibney Dance is now housed. She has taught and performed with her company, Laurie DeVito and Dancers, in theaters, schools and universities throughout the U.S and abroad. She is a founding director of the New Dance Collective, a group of six teachers, formerly of Dance Space/ Dance New Amsterdam, who have come together to maintain their dance community through classes, workshops and performances. She is presently on faculty at Gibney Dance, Mark Morris and Peridance. Laurie has 2 children, Dylan and Emily. They fill her life with joy, discovery and amazing journeys. She celebrates 32 years of marriage to her love, Ed and looks forward to at least 32 more.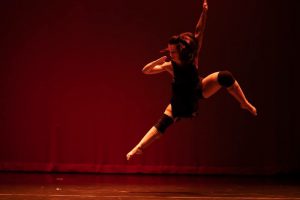 Alexandra Williamson holds a BFA in Dance and a minor in Musical Theater from Montclair State University in New Jersey. She is a recipient of the Dance and Theatre Department Service Award. She has also studied at the Paul Taylor School, Martha Graham School of Contemporary Dance, and the Bates Dance Festival. During her time at Montclair State University, Alexandra studied Horton technique with Karen Gayle. Then, furthering her studies in Horton with Milton Myers and Kristina Berger. She joined Kristina Berger and Dancers (the Champagne Fountain Dance Company), a Horton based dance company in New York City in 2011. She also dances for Moe-tion Dance Theater, DiMauro Dance, Jennifer Chin, and Darrah Carr Dance. Alexandra has toured nationally, performed on the TODAY Show and Good Morning America, and has performed at Carnegie Hall. Alexandra also has a Pilates certification from Teri Steele Pilates and BASI Pilates. She is an Adjunct Professor at Union County College, on faculty at Hofstra University and the Performing Arts School at Bergen Performing Arts Center. She also teaches at Steps On Broadway, the School at Steps, The Joffrey Ballet Summer Intensives, and the Steffi Nossen School of Dance. Alexandra is also a guest artist at NYU, the Gallatin School.  Instagram: @alexandra_dances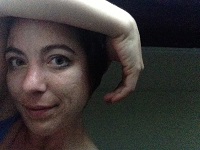 Annie Doss began teaching at Steffi Nossen in 2006. She received her Bachelor of Fine Arts in Dance from Marymount Manhattan College, studied at NYU's Tisch School of the Arts, and is currently pursuing her MS in Movement Therapy at Pratt University.  A Steffi Nossen alumna with many performing credits, Ms. Doss has also presented her own choreography at the Theresa Lang and Red Room Theaters, Dance Theatre Workshop (DTW), SUNY Purchase, and Peridance Center. She is a founding member of DiMauro Dance and a Certified Pilates Instructor. In addition to her role as faculty member and choreographer at Steffi Nossen School of Dance, Ms. Doss is also a member of the Faculty at Trapeze School New York.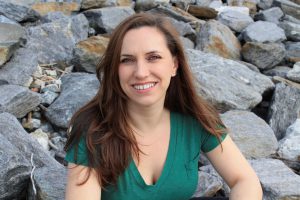 Jessica DiMauro Marks, a Steffi Nossen alumna, holds an MFA in Choreography from Jacksonville University and a BFA in Dance from Marymount Manhattan College. She has taught and choreographed works extensively for both pre-professional and professional dance companies in the greater NY area, as well as in New Jersey, Connecticut and Florida. Her company, DiMauro Dance, has performed at numerous curated festivals including Dance Conversations at The Flea, WHITE WAVE's WAVE RISING Series, COOL NY and DUMBO Dance Festivals, and The T: Dance, Watch, Reflect. In addition to Steffi Nossen, Jessica is on faculty at Marymount Manhattan and has set fourteen works on the BFA dance majors at MSU and acted as Rehearsal Director for Stacey Tookey's Gift, Mark Morris' Polka, Bill T. Jones' work Spent Days Out Yonder and Martha Graham's Panorama and Chorus from Night Journey. Ms. DiMauro is a certified May O'Donnell Technique Teacher, Kripalu Yoga Teacher, ACE-Certified Personal Trainer and Group Fitness Instructor. www.dimaurodance.org