A tradition since the founding of the Steffi Nossen School of Dance, the Annual Anniversary Gala is the highest performance opportunity of our pre-professional Master Class Program and Steffi Nossen Dance Company. The Gala performance is held at the acclaimed, Performing Arts Center at SUNY Purchase College every spring and is the Foundations largest fundraiser supporting our extensive Outreach Programs in Westchester County and Financial Aid Fund. Gala attendees are invited to a beautiful Silent Auction and Reception before the performance to celebrate the dedication, hard work and passion of our current dancers along with the legacy of the Foundation and Steffi Nossen's mission.
Steffi Nossen Dance Company – Choreography by
- Dani Cole
- Marta Renzi
- Michael Foley
Master Class II – Choreography by Jessica DiMauro Marks
Master Class I – Choreography by Annie Doss
Junior Master Class II – Choreography by Jessica DiMauro Marks
Junior Master Class I – Choreography by Annie Doss
Dance Theater Group – Choreography by Daniel Padierna
About The Artists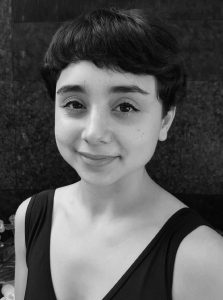 Dani Cole is a recent graduate in Dance and Human Rights from Marymount Manhattan College, a fellow at Gibney Dance Center, and facilitator of Coleateral Movement. Embracing an activist approach through choreographic process and movement invention, Dani explores breath, embodiment, and visceral interactions within deeply researched socio-political contexts. Dani's work has been shown at the 92nd St. Y, Actor's Fund Arts Center in Brooklyn, Access Theater in NYC, and Marymount Manhattan College. A certified yoga instructor, she and conducts self-created movement+connection workshops throughout NYC, encouraging any and all bodies to unlock creative potential through improvisation and meditation while moving consciously with others.
____________________________________________________________________________________________________________________________________________________________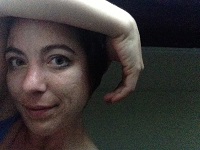 Annie Doss began teaching at Steffi Nossen in 2006. She received her Bachelor of Fine Arts in Dance from Marymount Manhattan College, studied at NYU's Tisch School of the Arts, and is currently pursuing her MS in Movement Therapy at Pratt University. A Steffi Nossen alumna with many performing credits, Ms. Doss has also presented her own choreography at the Theresa Lang and Red Room Theaters, Dance Theatre Workshop (DTW), SUNY Purchase, and Peridance Center. She is a founding member of DiMauro Dance and a Certified Pilates Instructor. In addition to her role as faculty member and choreographer at Steffi Nossen School of Dance, Ms. Doss is also a member of the Faculty at Trapeze School New York.
____________________________________________________________________________________________________________________________________________________________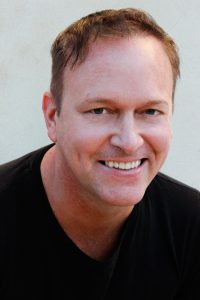 Michael Foley received his B.A. from Bates College, and his MFA in Dance from the University of Washington where he performed in the works of several of the 20th century's major choreographers. , He has performed throughout the world in the companies of over two dozen choreographers. Michael has taught workshops, master classes, and summer intensives for universities, academic institutions and private studios throughout the United States, Europe and South America. Michael was the Artistic Director of the Dance in Education Fund (now the Steffi Nossen Dance Foundation) as well as on faculty at numerous dance centers in NYC. In 1994 he formed his own company, "Michael Foley Dance," called "exuberant" and "hypnotic" by The New York Times. Michael is currently a Professor of Dance at the University of South Florida and director/creator of the University of South Florida Dance Program's semester and summer study abroad programs in Paris. He has had a long relationship with the esteemed Bates Dance Festival where he was instrumental in contributing to its reputation as a cooperative, non-competitive training ground for professional and pre-professional dancers and serving as its co-director, as well as on the faculty of its professional training program on numerous occasions. He is currently the chair of the Bates Dance Festival's National Pedagogy Committee.
____________________________________________________________________________________________________________________________________________________________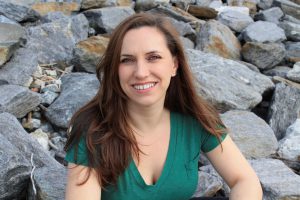 Jessica DiMauro Marks, a Steffi Nossen alumna, holds an MFA in Choreography from Jacksonville University and a BFA in Dance from Marymount Manhattan College. She has taught and choreographed works extensively for both pre-professional and professional dance companies in the greater NY area, as well as in New Jersey, Connecticut and Florida. Her company, DiMauro Dance, has performed at numerous curated festivals including Dance Conversations at The Flea, WHITE WAVE's WAVE RISING Series, COOL NY and DUMBO Dance Festivals, and The T: Dance, Watch, Reflect. In addition to Steffi Nossen, Jessica is on faculty at Marymount Manhattan and has set fourteen works on the BFA dance majors at MSU and acted as Rehearsal Director for Stacey Tookey's Gift, Mark Morris' Polka, Bill T. Jones' work Spent Days Out Yonder and Martha Graham's Panorama and Chorus from Night Journey. Ms. DiMauro is a certified May O'Donnell Technique Teacher, Kripalu Yoga Teacher, ACE-Certified Personal Trainer and Group Fitness Instructor. www.dimaurodance.org
____________________________________________________________________________________________________________________________________________________________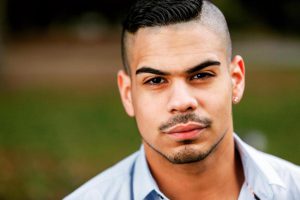 Daniel Padierna began his early dance training at Dance World Academy at the age of five and has been an active member of the dance community. Padierna will be graduating with his Bachelor of Arts degree in Dance at Montclair State University (MSU), where he hopes to perform across the world and teach his future students the values of dance education. He has performed in numerous works by eminent choreographers, such as Antony Tudor, Jose Limon, and Larry Keigwin and has performed with companies such as The Hearts of Men Ensemble, BalletNeo and The VonHoward Project. Padierna has had the opportunity to perform at various venues such as the Martha Graham Studios, Alvin Ailey Studios, Brooklyn Academy of Music (BAM) Fisher, the Joyce Theater, and has been selected to represent MSU at the American College Dance Association (ACDA) for the past three years. He began his professional choreographic experience back in April 2016, as he began his own project dance company, Padierna Dance Project. His choreography was recently produced at DUMBO Dance Festival, FreeSpace Dance, Kean University, and Earl Mosley's Winter Repertory Showcase 2017. This past summer, Padierna was selected to set his work "Take Ground" at Earl Mosley's Institute of the Arts (EMIA) summer dance intensive, where his cast was then chosen to perform at the Contemporary Dance Series presented by the Bryant Park Dance Festival in New York City. He was awarded the MSU College of the Arts Talent and Scholarship Award in May 2016 and was recently presented with the MSU Dance Education Award this past May 2017.
____________________________________________________________________________________________________________________________________________________________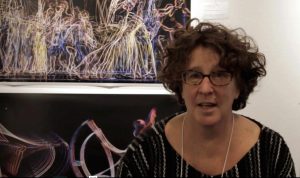 Marta Renzi is a BESSIE-award-winning choreographer, and seven-time recipient of choreographic fellowships from the National Endowment for the Arts. She has received funding from the Trust for Mutual Understanding, the Jerome Foundation, the Harkness Foundation for Dance and the Met Life Foundation, among others. Her work has been produced in New York by Dance Theater Workshop, The Kitchen, PS1, The Joyce, Dixon Place, BAAD! and St Marks Danspace. A 2013 Bogliasco a 2014 RAW Community Supported Artist, in 2019 Renzi was one of ten artists selected to participate in the inaugural "Mabel Residency" at the Norman Bird Sanctuary in Rhode Island.
In the 80's and 90's Marta Renzi & The Project Co took every opportunity to perform outdoors for free in such venues as Central Park SummerStage, Lincoln Center Out of Doors and Jacob's Pillow, where Renzi inaugurated the Inside/Out program of public performances. She received the first ever Dancing in the Streets award as "a fearless explorer of unconventional sites" for her site-specific choreography in unusual venues such as the Guggenheim Museum, Union Station in D.C. and the Staten Island Ferry.
Renzi has received numerous choreographic commissions to create live and filmed work for dance companies and college dance departments. including Book of Breath, performed at the Pillow's Inside/Out stage, and the recent Tumult which was a 2019 selection of ADF's Movies by Movers. Over her long career, she has collaborated in theater with William Finn, Cecil MacKinnon and Andre Gregory, danced in the companies of Douglas Dunn, David Gordon and Kei Takei, and appeared in the film HAIR choreographed by Twyla Tharp.
A director of self-produced dance films since 2006, Renzi has choreographed and edited over two dozen short works which have screened in festivals all over the world, and recently completed her first feature-length dance film, Her Magnum Opus, an official selection of Dance on Camera at Film at Lincoln Center. In the past, Renzi was commissioned to make 2 half-hour video dances for PBS. The first, in 1981 and set to the music of Bruce Springsteen, was You Little Wild Heart for the WGBH New Television Workshop. The second, Mountainview in 1989, was commissioned by KCTA's Alive From Off Center, co-directed in collaboration with indie director John Sayles, and featuring actress Jane Alexander.
Marta has served on the Board of Advisors for the New York Foundation for the Arts and was a consultant for the New England Foundation for the Arts' program "Building Community Through Culture." For a decade from 2010-2018, she served on the Board of Directors of Dance Films Association, a 50-year-old member-supported institution based in New York City. Since 1981 she has lived in Nyack New York with her husband, writer Daniel Wolff.
____________________________________________________________________________________________________________________________________________________________