Saturday, December 4th, 2021 at Bethany Arts Community in Ossining, New York
Our Fall Event is an Immersive Dance Experience presented by the Steffi Nossen Dance Foundation at Bethany Arts Community in Ossining. Highlighting choreography by 6 diverse artists and debuting a new work choreographed on the Steffi Nossen Dance Company by Hannah Garner. The audience will be guided through various locations within Bethany to see 6 LIVE performances while having the opportunity to see the art displayed in the galleries. The Board of Directors will be hosting a festive, reflection reception where participants can enjoy a seasonal treat and the beautiful grounds.
25 audience members per showing.
All Covid safety guidelines will be followed.
Six Performances: 2:00 pm, 3:00 pm, 4:00 pm, 5:00 pm, 6:00 pm, 7:00 pm
Click here to learn more and purchase tickets.
Your ticket purchase is eligible to be matched in the Art$W Challenge. Click here to learn more!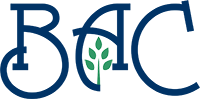 Founded on the belief that the arts enhance our perceptions and perspectives of the world, Bethany Arts Community provides a space where the many forms of art can be learned, produced and flourish in a culture designed for the benefit of the local community and beyond.