Night of Dance Inspired by the Folk Music of Woody Guthrie
We are proud to celebrate our long-awaited return to the theater by honoring the connection between modern dance and Woody Guthrie, a songwriter whose music continues to be of vital relevance in today's world, at our 85th Anniversary Gala. This is a significant event as it will be the first time since before the pandemic that our dancers will be back in a professional theater to perform, allowing them to truly showcase their talents.
Guthrie's music  is based on a deep-rooted respect for his vision to tell a lyrical story as one of America's greatest folksingers. He turned complex ideas about democracy, human rights, and economic equality into songs that all Americans could embrace. Woody Guthrie spoke for those who carried a heavy burden or had come upon hard times — giving voice to their struggles along with hope and strength. A strength of community supporting each other as a united group is an infinite thread embedded within Guthrie's music as well as a shared mission of Steffi Nossen.
The event will highlight Guthrie's music with our Master Class students dancing to songs performed by Guthrie himself, covers of his iconic songs, and songs of previously unpublished lyrics from the Woody Guthrie Archive by Billy Bragg and Wilco.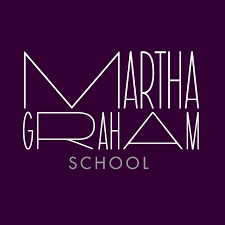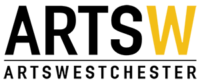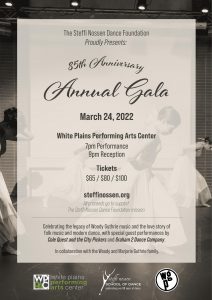 Guest performers from the Graham 2 Dance Company will be performing a duet excerpt from "Appalachian Spring" to further highlight this beautiful connection between music and dance.
Live entertainment will be performed by the band Cole Quest and the City Pickers. Cole Quest, grandson of the folk icon Woody Guthrie, has brought together a collection of eclectic pickers to perform original folk tunes as well as traditional favorites.
An on-site silent auction will also be held to raise additional funds for the Steffi Nossen Dance Foundation. The 12 items will include themed baskets of Woody Guthrie memorabilia, wine and other specialty items.
Purchase Tickets
Gala Program
Learn About the Gala Artists
Community Concert
Learn About Woody Guthrie
Learn About Martha Graham
Learn About Cole Quest & The City Pickers