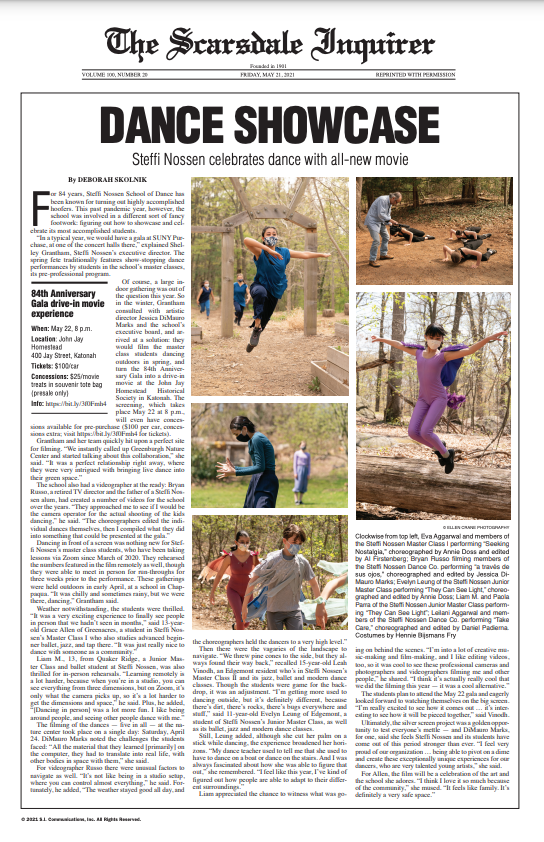 We've been featured in the Scarsdale Inquirer!
Click to read more about our 84th Anniversary Gala where we presented several fantastic dance films featuring our Master Class Dancers.
Come back later this summer to view the films once again as part of a Dance Film Series on our Youtube channel!